This Warm-Hearted Approach is organized in a progressive way to enable a genuine connection with the various aspects of our personality. Recognizing, understanding and accepting the different aspects of this 'me' who is steering the dance of our life is what the 'Embracing our Inner Child' and 'Embracing Maturity' series are geared towards.
Since it is during childhood and more specifically during primal childhood that most of our beliefs, behaviour patterns and ideas about life, others and ourselves take shape, working with the Inner Child concept will help lifting the holding back that is often active on the expression of our feeling and our emotions.
The 'Embracing our Inner Child' series of workshops will support this understanding and recognition of our ways of functioning in life. When we recognize them for what they are and express them within a safe environment we gain in spontaneity, in creativity and most of all, in strength. Rooting ourselves in self-trust we regain our naturalness, our inborn joy.
Once self-trust is established, it becomes possible to strengthen our authenticity and face the various situations that life will bring forth from a more mature standpoint.
Gaining maturity in communicating with others, in expressing ourselves without projection as well as with our connection with sexuality is a challenge on its own. The 'Embracing Maturity' series of workshops will provide the space and the support to bring maturity to its full potential.
Regaining your integrity and with it the full spectrum and enjoyment of your life force is what these two streams of courses 'Embracing our Inner Child' and 'Embracing Maturity' can bring you to. Within the 10 Bulls of Zen iconography, this stage is referred to as Riding the Bull Home. It means being established in an authentic 'me', established in what some traditions call 'a noble strength' or 'having a spine'.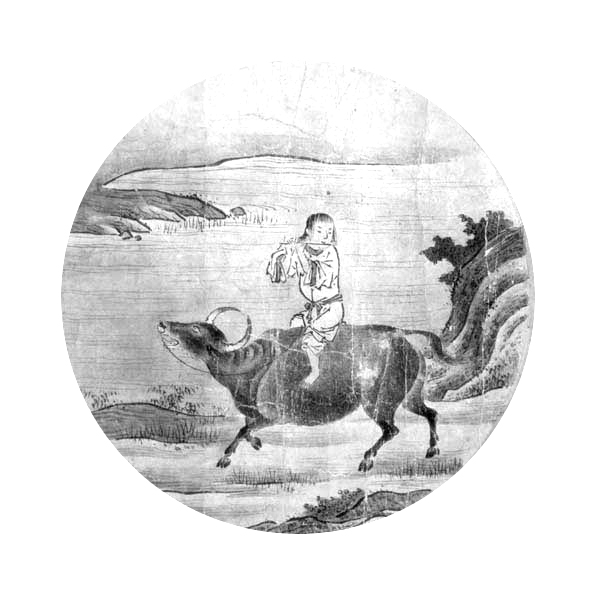 « Mounting the bull, slowly I return homeward.
The voice of my flute intones through the evening.
Measuring with hand-beats the pulsating harmony, I direct the endless rhythm.
Whoever hears this melody will join me. »
Chan master Kakuan, excerpted from: The 10 Bulls of Zen
Having integrated the various aspects of what we refer to as 'me', it becomes possible to be in life in a more truthful way, in a more authentic way with ourselves as well as with others. It is a constructive and a letting-go phase. It is the necessary basis for the following step, a more In-depth Approach with the 'Embracing True Nature' series designed to challenge what we think and believe ourselves to be.